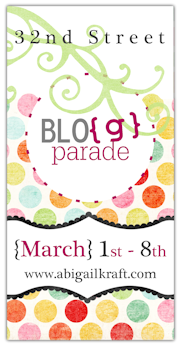 1. What's your favorite time of the day, and why?
Whenever Connor is smiling & laughing. He melts my heart.
2. If health wasn't an issue, what food could you live off of?
Starbucks & Pepsi. They're not foods but, hey, health isn't an issue. I could eat tires if it's what made me happy right?
3. If you could have one wish granted (besides wishing for more wishes), what would it be?
It's so hard to pick just one. I suppose if I just wished to win the mega millions lottery I could do most of the things I would wish for. (send Connor to an awesome college, be a stay at home mom, advance in my photography enough to start a business) I have a lot that I'd wish for.
4. What's one thing that you get teased about a lot?
One time my family & I were on a road trip and looking for Moose (or is it Meese?hah). We were looking so hard that I just saw a big animal & yelled "Moose". It was a cow :(
5. If you could choose one movie, book, or TV show to spend your life in, which would you pick? What type of character would you be?
I'd probably be Bella from Twilight. I love me some Edward.
6. If you could have one talent that you don't already have, what would it be?
Keeping an impeccably clean house.
7.If money were no object, where would you go on vacation?
Greece.
8. If you were an awesome singer, which genre would you sing?
Country or modern Jazz.
9. If you could have a $10,000 shopping spree to one store, what would it be?
The camera store. Oh boy I could have fun with $10K.
10. If you could live in any point in time, when would it be?
Probably this time. Women have so many more freedoms now.
11. If every outfit in your wardrobe had to be one color, what would it be?
Blue.
12. If you were one of the seven dwarves, which one would you be?(Doc, Grumpy, Sneezy, Sleepy, Bashful, Happy, or Dopey)
Everyone knows the answer to this one....SLEEPY.
13. What's the last album you listened to?
Billy Joel's greatest hits.
14. What's something we'd be surprised to know about you?
I love to watch infomercials. I never buy anything but like to watch them. I don't know why. ::hangs head in shame::

~~~Be real, be fun, and be you! In your party post, give us a glimpse into who you are--what your passions, interests, quirks, and traits are. The more we can relate to you, the more likely you are to get people returning to your blog for more! :)